MENU
Feel like your digital marketing is underperforming?
We'll take you beyond lead generation to sales generation.
There's a better way to do digital marketing.
LEARN ABOUT OUR APPROACH
Notice what isn't here?
What isn't here is the usual laundry list of digital marketing services because we believe there's a better way to hire a digital marketing firm. We specialize in end-to-end digital marketing strategy, coaching, and execution and we're on a mission to help you build a Digital Sales Machine and a loyal tribe of customers.
DO DIGITAL BETTER: FIND OUT MORE
Companies and organizations who trust our expertise

Content Strategy
Good content informs, great content converts.
We'll help you refine your content strategy, harness tactics that work and use tools that make conversion a snap.
LEAD MANAGEMENT
Zero in on your high quality leads
Focus on your hot leads now, while welcoming and nurturing new leads. Go from basic email sending and reports to a true CRM that is the hub of your online activity.
Automation
Harness the power of personal.
Marketing automation puts your customers in the driver's seat. Create email sequences that respond to their needs and their actions and reach them with just the right message at just the right time.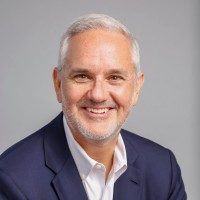 Bill Coletti
CEO, Kith.co
I just wanted to say "thank you" to the team at Quarterback Digital. From beginning to end, the research, the diligence, understanding our customer, understanding our industry, understanding our business, specifically, the things that are important to me, as the leader, Quarterback Digital did that. And then, beyond, took that and created content, process, and products that really transformed our business.